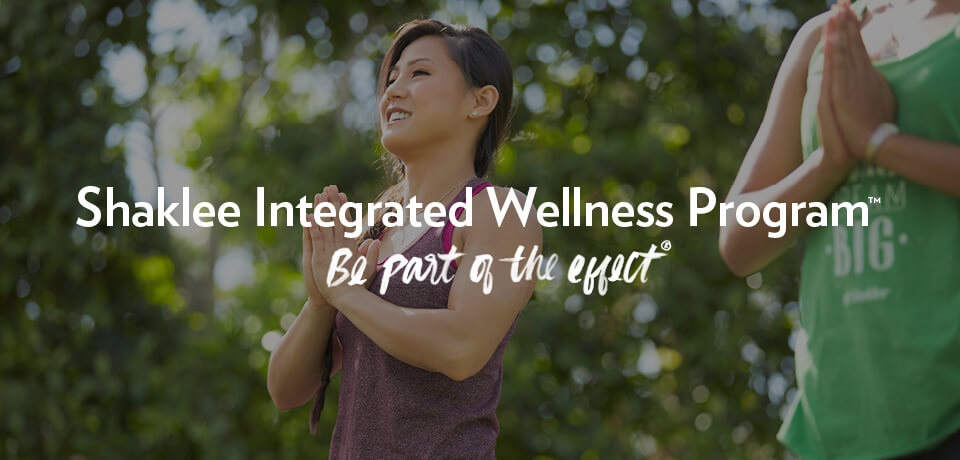 In recent years there has been a rise in the number of boutique fitness studios and gyms such as Zumba®, yoga, Pilates, CrossFit®, and body boot camps. Also, there has been an explosion of spas, foot massage centers, nail salons, and other type of businesses focused on wellness. But many of these businesses do not have a wellness program that includes education or products related to healthy nutrition, weight loss, healthy cleansing, and sports nutrition as part of their offering.
As a Certified Master Fitness Trainer I am especially excited to share The Shaklee Integrated Wellness Program™ (SIWP) with these business owners. Businesses that are focused on wellness share many of the same challenges such as:
Loss of clients due to unrealistic client expectations of immediate results

Limited growth tied to a location and its four walls

Ever increasing overhead costs

High staff turnover
The Shaklee Integrated Wellness Program™ (SIWP) is designed to help studio owners and trainers by showing them how they can incorporate the program into their business and help expand their business outside their four walls, possibly increase their customer retention, and create another income stream.
They have the unique opportunity to add value for their clients and "stand out from the crowd" by implementing a wellness program as part of their services. These studio owners and fitness instructors already have a client base, giving them an excellent opportunity for a fast start in a new business endeavor. They can develop a Shaklee business within their own business, and with the right effort can even become Shaklee Business Leaders
The program contains prospecting and educational tools to help studio owners and fitness instructors create awareness and educate their clients on the following:
Healthy Nutrition


Healthy Weight


Sports Nutrition


Healthy Cleansing (coming in 2016)
For more information on the Shaklee Integrated Wellness Program™ (SIWP) or to schedule a presentation, please contact Zo Carroll at 866-270-3449.
.